About the Project
WELCOME TO MT. JULIET WINE AND SPIRITS LOCATEDNORTH MT. JULIET, TENNESSEE
Mt. Juliet was formed in 1835 and incorporated as a city in 1972. The city has been without a fine wine and spirits store since its birth. The demand for this has grown exponentially with the growth of the city. Mt. Juliet Wine and Spirits is very fortunate to fill the void that a vast majority of citizens petitioned, fought diligently for, and voted in favor of, by passing the ordinance. Our goal is to offer the best selection available anywhere in Wilson County. We encourage you to join us for weekly tastings and to try our newest products. Our tastings will consist of fine wines, high-gravity beer, and blended spirits. We appreciate the opportunity to earn your business by providing knowledgable, unparalleled customer service paired with the most competitive prices possible.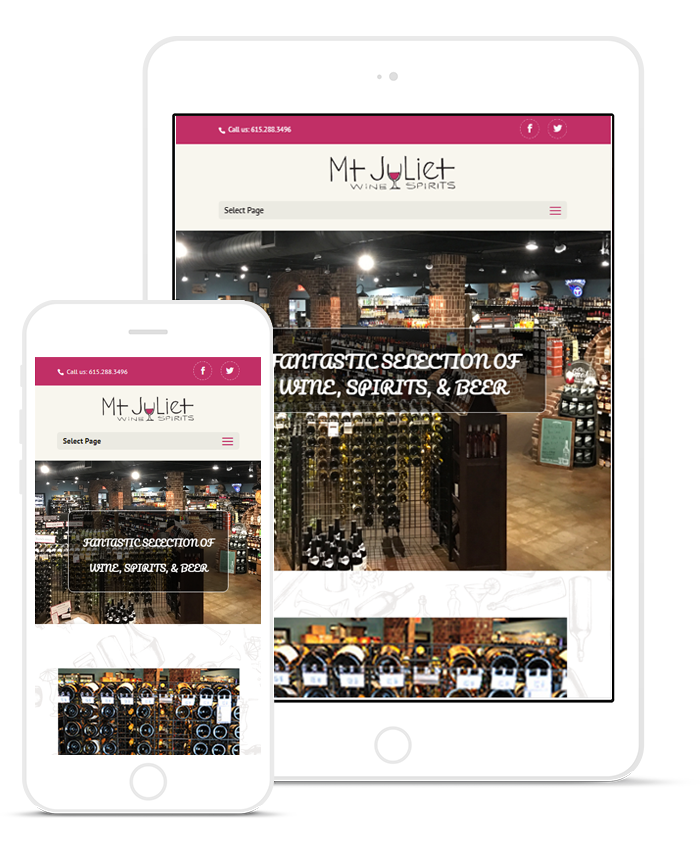 History has been made! We are the first wine and spirits store within the Mt. Juliet city limits. Let us help you plan your next party, wedding, or gathering. Whether you're a novice taster or an expert, we have a wine, spirit, or high gravity beer available for you.
Interested In Working With Us?